Couple and Family
Therapy Services
Feeling rejected, frustrated and disengaged? Have you and your partner drifted apart?
Many couples experience challenges in relationships such as infidelity, lack of intimacy, financial challenges, addiction and life transitions. Over time couples and families find themselves disconnected from each other, leading to feelings of loneliness and depression inside of their relationship.
Most couples wait too long before they ask for the help that they desperately need. If you're reading this page, chances are that it's time for you to take action and work towards improving communication with your partner.
Jordan's Approach to Family and Couples Counselling
Jordan approaches couples counselling with a focus creating positive change by improving communication and validation skills between couples. He works with you towards developing a joint process of "turning towards" each other in order to overcome obstacles, resolve conflicts, set goals, and restore emotional intimacy. The process is about promoting understanding and accountability; not blame as to how a situation may have arisen. The point is to work together towards building upon your shared goals of a better relationship and re-establishing faith in your own and each other's efforts.
How Family and Couples Counselling Begins
Some couples prefer a mix of individual therapy and couple sessions; in order to have the opportunity to explore aspects of the relationship away from fears or worries about their partner's reactions, while others enjoy a complete couples-based approach. There is no right or wrong answer, except what is comfortable for you.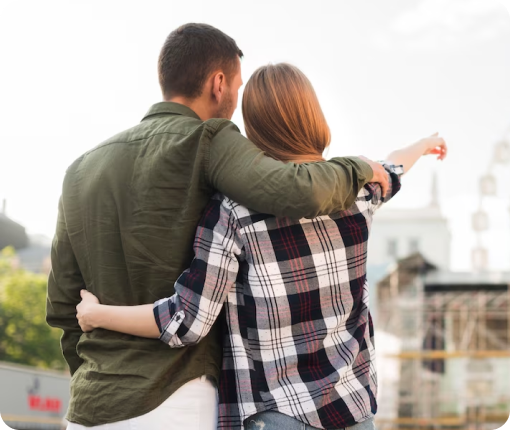 Are the Sessions Online or In Person?
Jordan works with his clients in person, by phone or through online therapy.
You're looking to change longstanding patterns. This doesn't happen overnight, but Jordan's goal is to give couples simple tools, resources, and skills to use at home and in your daily life to see immediate results.
HOW WITH YOU KNOW IF COUPLES THERAPY IS WORKING?
Knowing if counselling is working is individual to the couple. For some it may look like overcoming an obstacle. To others it might be to reduce the frequency and intensity of arguments; or to heal old wounds within the relationship. It may just look like the two of you enjoying peaceful connected moments together. Whatever your goals, together we'll monitor how the therapy is progressing so you can see tangible results.
Family and Marriage Counselling can get your relationship back on track.
Jordan Penner, Registered Clinical Counsellor specializes in marriage, premarital and family therapy, providing you with the support you need to revitalize your relationship. Jordan has assisted hundreds of couples, using the latest developments in couples therapy research, to discover the most effective solutions to the challenges couples face.
Jordan's approach is warm, interactive, and practically focused on therapeutic goals that achieve results so you can quickly experience more ease and connection with your partner or child. Jordan works with couples and families to improve communication skills, rebuild trust and reignite passion.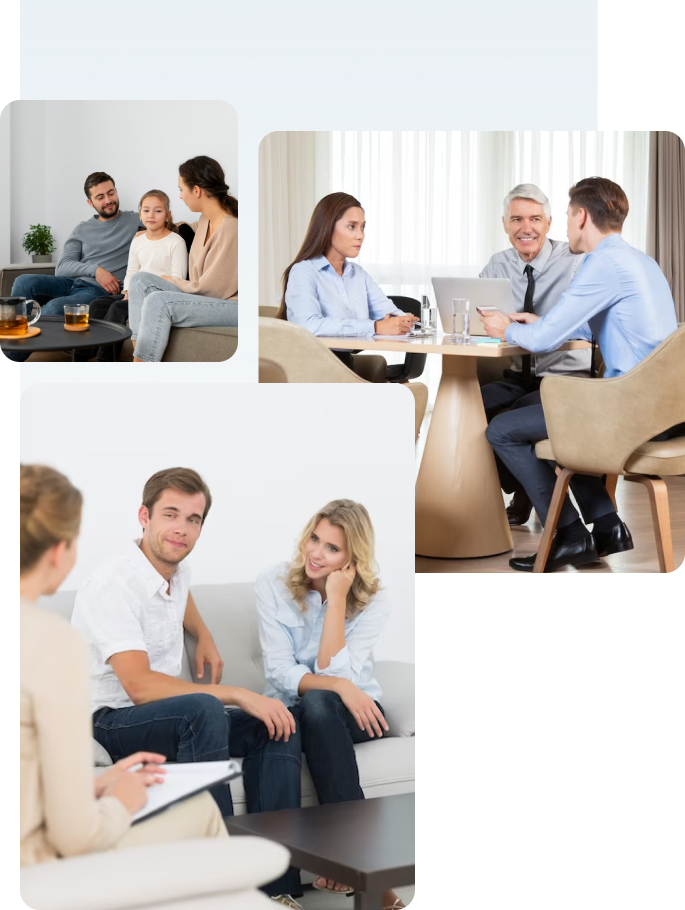 Improve Communication Skills
The key to improving communications is to uncover each other's emotional needs and shared goals. Couples counselling can help you understand these needs and respond to them in a way that supports connection with each other. Once we learn how to talk about our needs in an authentic, direct, win-win nature communication becomes easier.
By understanding each others underlying emotional needs it becomes much easier to tailor specific communication strategies that will work for both of you. This could include how to start a conversation, how to share your own experience without criticizing the other, how to make the other feel really understood, use empathic listening vs. problem solving listening and more.
Through this you will speak honestly and kindly to each other, and be heard. The goal of communication is to create the opportunity to get closer to your partner. Once you master how to continuously improve communication with couples counselling you can discuss even the most sensitive of topics while still feeling connected. This will strengthen your trust and commitment to each other.
Tip: Pay attention to non-verbal communication
When we are in distress, we tend to misinterpret our partner's body language. Our partner makes a certain face and we assume they are angry or annoyed so we react to that when, in fact they may not feel that way and might get upset back at our reaction. A counselor can help you learn how you are affected by each other's non-verbal communications and how to verify your interpretation of it.
Trust is the cornerstone of any relationship. Some people find it difficult to trust because of their history or trauma, while others have had their trust broken. Either way, it can feel very lonely. Marriage counselling will support you in taking steps to rebuilding trust and connection. Jordan Penner focuses on understanding the trust issues and moving forward by healing pain and repairing trust.
Whether work, kids' time or simple life has gotten in the way, it is completely natural to find yourself disconnected from your partner. You may even find yourself incredibly connected but not quite aligned in the bedroom, or vice versa. Jordan understands some topics may seem uncomfortable to talk about. He can work with you to create a relationship that you are both excited about.
It is Possible to Improve Your Relationship
According to research conducted by the American Association of Marriage and Family Therapists, approximately 90% of couples experience positive changes following couples counselling. Moreover, an overwhelming 98% of marriage, children, and family therapists themselves report that their clients achieve good or excellent outcomes. A crucial factor influencing the effectiveness of couples therapy is the willingness of both partners to enhance their relationship. In essence, if both individuals genuinely desire improvement, significant progress can be achieved. Another vital aspect that affects the success of therapy is the rapport between the couple and the therapist.